Basic Chemistry Products
A responsive and long-standing partner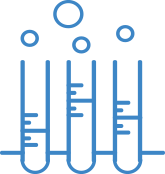 A leading essential chemical input manufacturer, we are an important part of the value chain for global companies. Our ability to deliver world-class quality, supported by service reliability and cost competitiveness makes us a trusted player with a strong corporate brand and high image score. We deliver seamless connectivity and unmatched experience to our customers through a robust distribution and best-in-class technology platform.
221

KT

Sodium Bicarbonate
36,000

acres

Salt works area coverage
Business Overview
Basic Chemistry Products business is engaged in the manufacturing of inorganic chemistry products. We are global leaders in the segment, standing tall on the key pillars of customer-centricity, operational excellence and sustainability. We achieve this through continuous improvement programmes, cost optimisation, lean and innovative supply chain solutions and a focus on safety. We cement our status as preferred supplier by building and consolidating relationships and providing a differentiated, value-added portfolio.

Refer to page 03 for business enablers and page 28 and 29 for information on geographic presence and operational subsidiaries